Regular price
Sale price
$26.99
Unit price
per
Sale
Sold out
100% NO-RISK MONEY BACK GUARANTEE

We think you're going to love your products! But if you aren't completely satisfied with anything, you can return the product(s) within 30 days of purchase.
Video Game Chest Paperboard Boxes (Set of 3) - Decorative Paperboard Boxes - Gamer Chest Box - Gaming Room Storage or Decor - Gamer Party Decoration
[Stackable Set of 3 Sizes] These multipurpose chest paperboard boxes not only add a nice touch to your bedroom, game room, or party, they also provide quick organization for trinkets. Each set includes 3 chests: SMALL - 8" x 4.9" x 4.87", MEDIUM - 9" x 5.88" x 5.88", and LARGE - 10" x 7" x 7".
[Stylish & Sturdy Hardware] Quality and longevity are at the core of our chest paperboard boxes. Detailed with metal handles and latches, transport, open, and close your keepsake boxes without them falling apart. Not only does it add a complement to the exterior, it also adds realistic elements for an attractive finish.
[Collect Momentos and More] Keep your keepsakes somewhere you can trust and always go back to. And no, we're not referring to some sort of secret safe; our video game inspired chest paperboard boxes come in a stackable set of 3, so you can keep souvenirs, games, party favors, memorabilia, photos, letters, makeup, gifts, or other small items in one spot. You can also keep them on your desk to organize and reuse them as a display for party favors.
[A Creative Alternative To Gift Boxes] Tired of running out to the store at the last minute to purchase gift boxes for holidays or birthdays? That's where our chest paperboard boxes come in. Reuse them as a gift box for loved ones or place keepsakes inside to easily store your valuables. The presentation of a gift is just as exciting as what's inside!
Each set includes 3 chests:
SMALL - 8" x 4.9" x 4.87"
MEDIUM - 9" x 5.88" x 5.88"
LARGE - 10" x 7" x 7"
View full details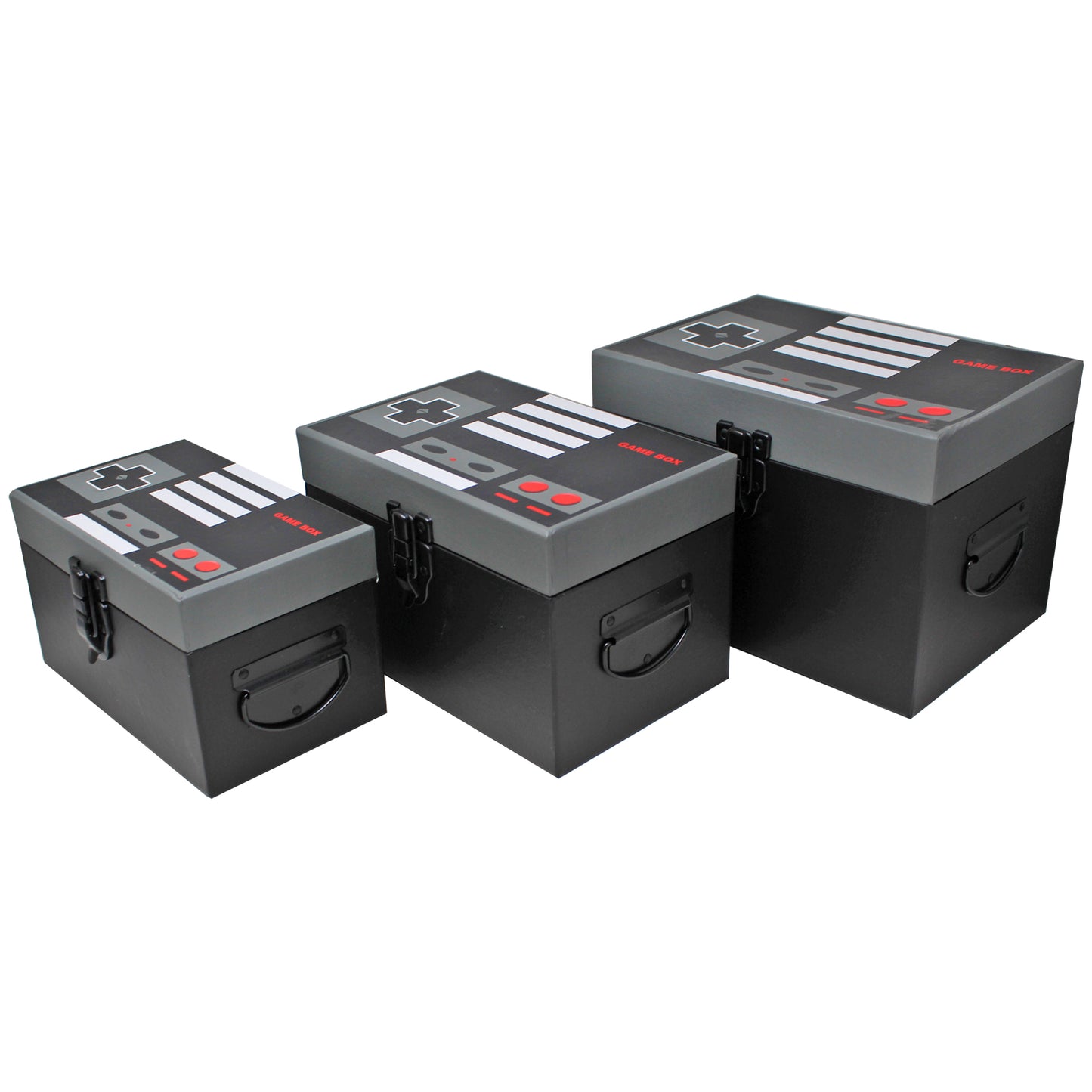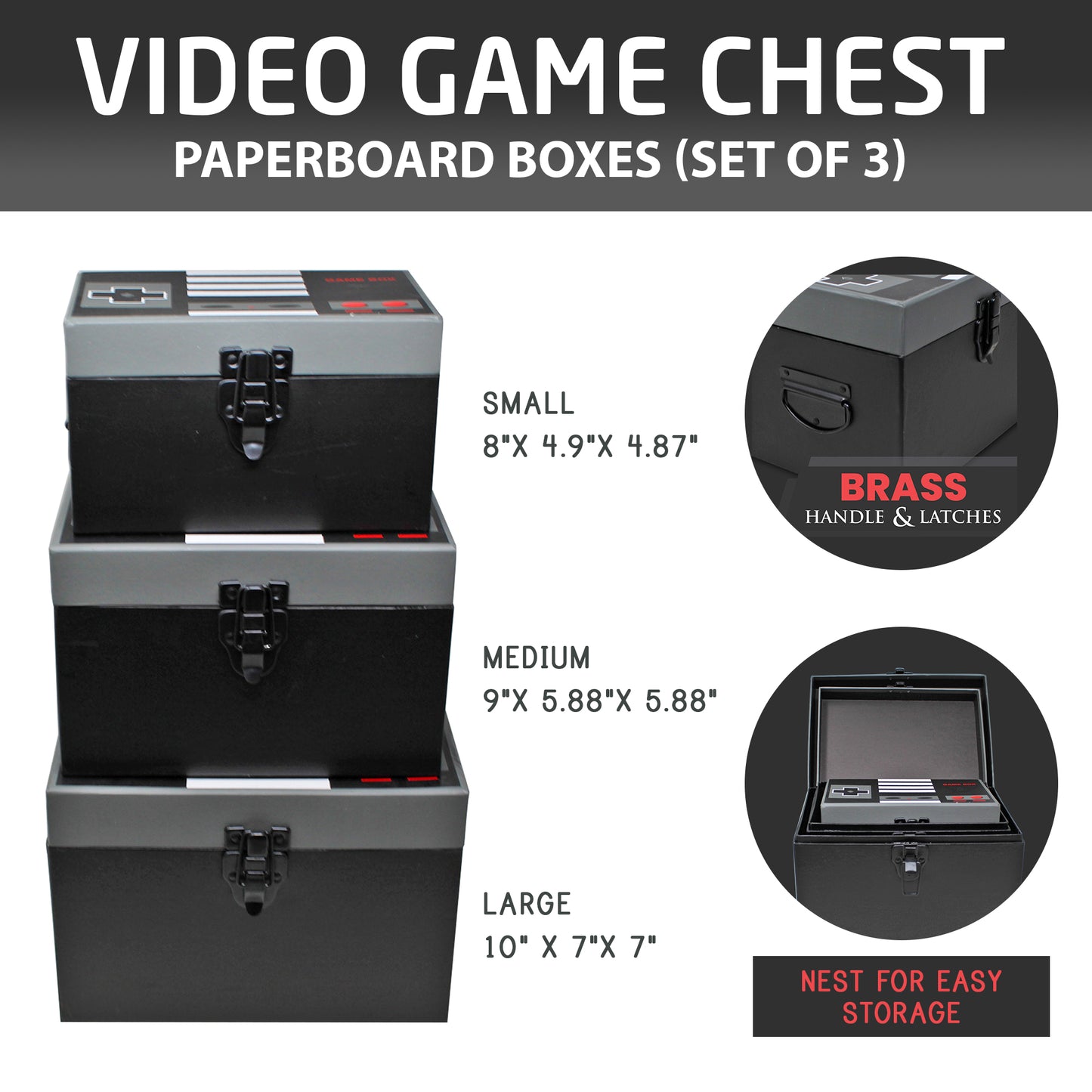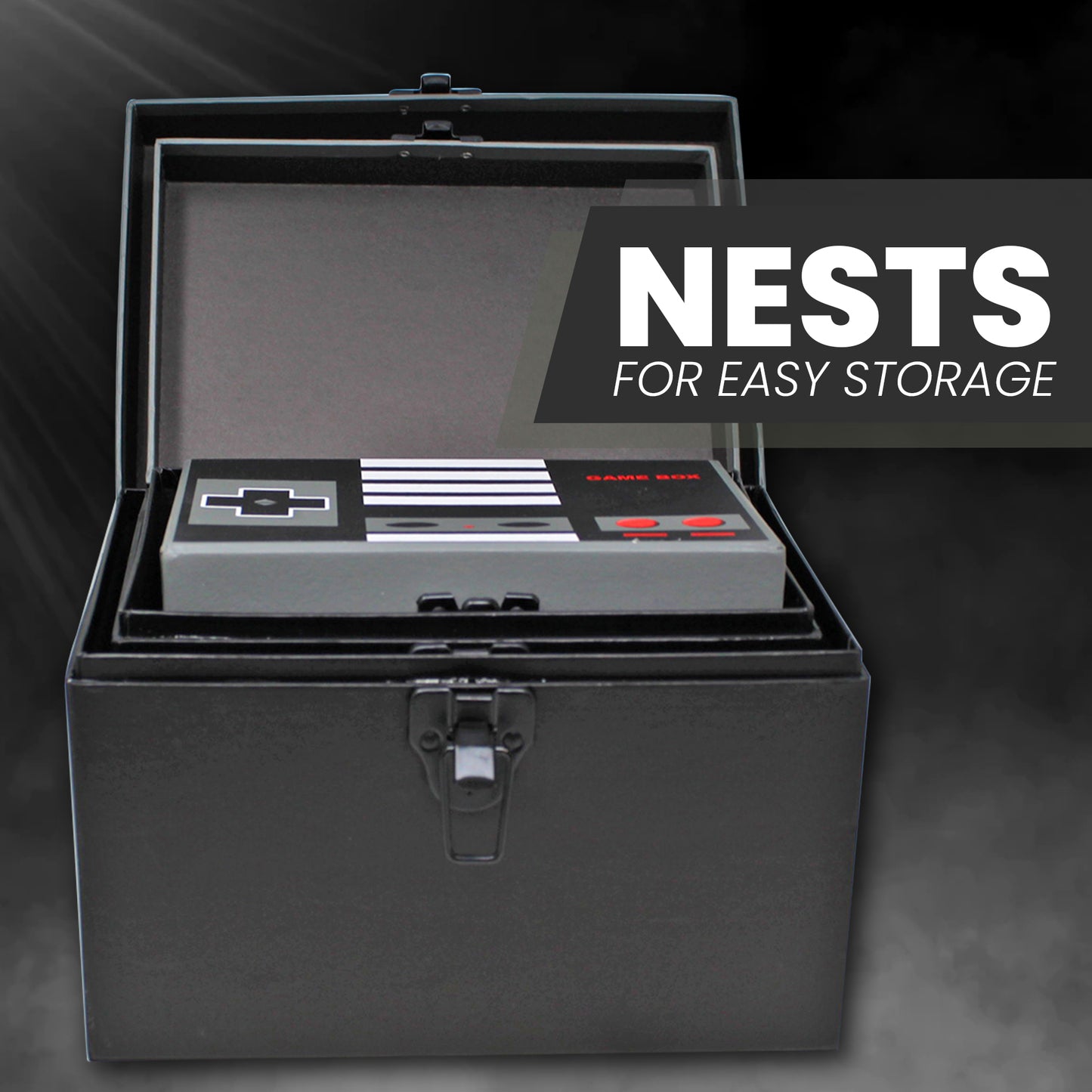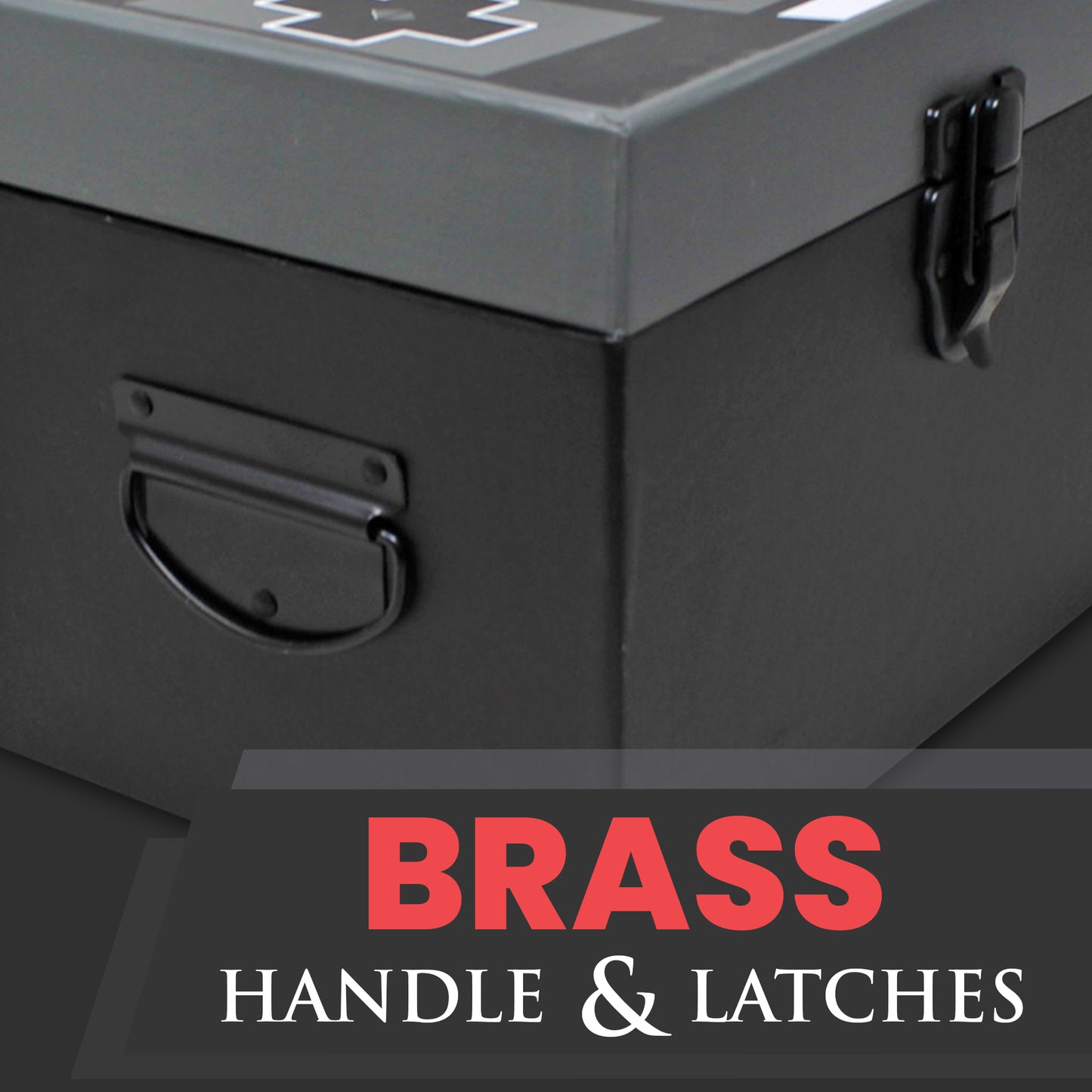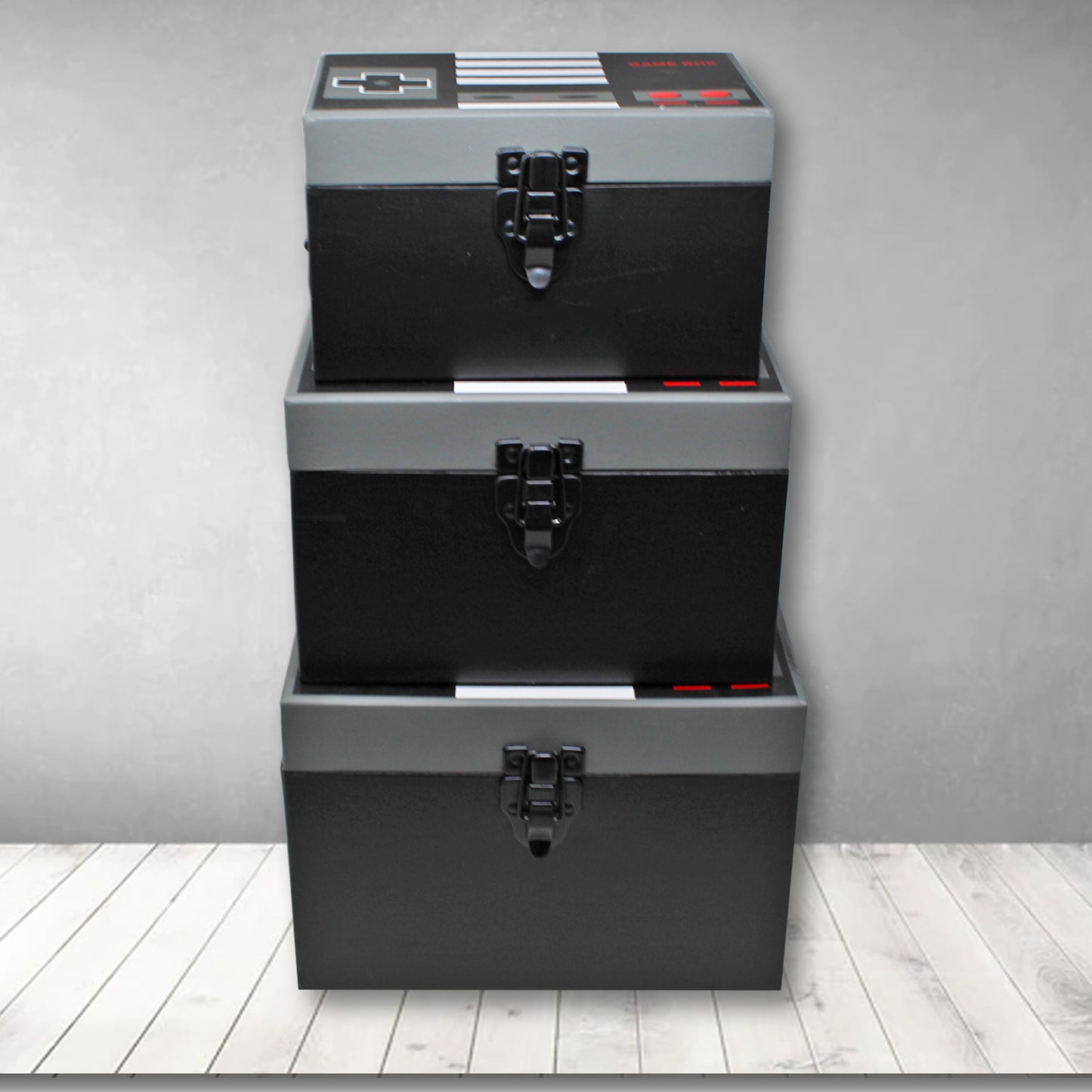 Wasn't I expected in product
It wasn't what I expected. I thought that the boxes were bigger. What I got was small. Yes it's just like the picture, but I thought it would be bigger than that. Very disappointed, but I suppose I could make it work.