Regular price
Sale price
$13.99
Unit price
per
Sale
Sold out
100% NO-RISK MONEY BACK GUARANTEE

We think you're going to love your products! But if you aren't completely satisfied with anything, you can return the product(s) within 30 days of purchase.
Roller Skating Value Party Supplies Packs (60 Pieces for 16 Guests) - Roller Skating Party, 90s Party Supplies, Roller Skate Plates and Napkins, Skate Party Decorations for Girl
[PERFECT PARTY SUPPLIES] These vibrant Roller Skating Value Party Supplies Packs are a perfect complement to your retro themed birthday decorations, roller skating party supplies and/or other party decorations. They will make your table settings look fantastic and all your guests will be happy!
[EVERYTHING YOU NEED] Add these groovy party supplies to your party tables! Each colorful Roller Skating Party Kit includes 16 7-inch paper dessert plates, 20 paper lunch napkins, and 24 lime plastic forks.
[YOU WILL LOVE THESE] You will love having these wonderful roller skating party supplies for your big day, and your guests will love them as well. They add vibrant style to your birthday party, family night, party and/or other fun gathering.
[MAKE LASTING MEMORIES] Make lasting birthday memories and breathe easy with this colorful, all-inclusive roller skating party pack designed especially for roller fans. This roller skating decorations pack is perfect for roller skate party, skater party, skateboard party, skater baby shower, roller skater party for boys or any other celebration!
[POPULAR PARTY PACK] Get ready for a wonderful celebration when you decorate your big day with our charming and colorful Roller Skating Party Pack! Your guests are going to love this popular glow themed party pack and so will you!
Enjoy The Big Day!
When you use our Roller Skate Value Party Supplies Packs, you have everything you need to serve dessert to 16 guests. This allows you to sit back and enjoy the big day with a little less stress!
Guests of all ages will adore this roller skate tableware and so will you.
Made of High-Quality Materials
Every item is made from premium-quality paper (plates and napkins) and plastic (forks). They are disposable, so you will not have to worry about a stressful cleanup! Such a fun addition to any party, yet they're so practical.
Make Your Party Even More Fun
For all Roller Skate Party Supplies, visit our Roller Skate Party Supplies Page
View full details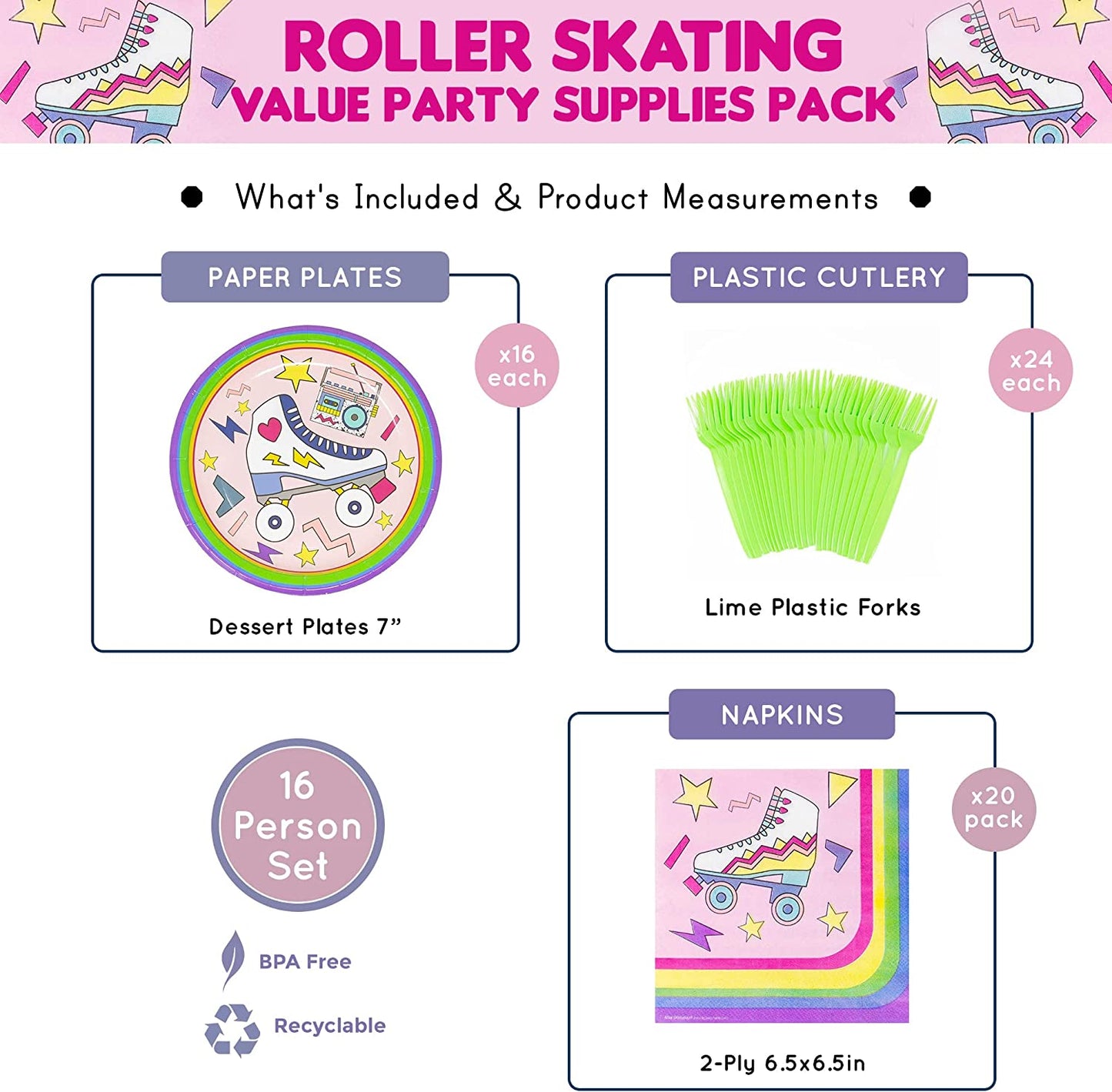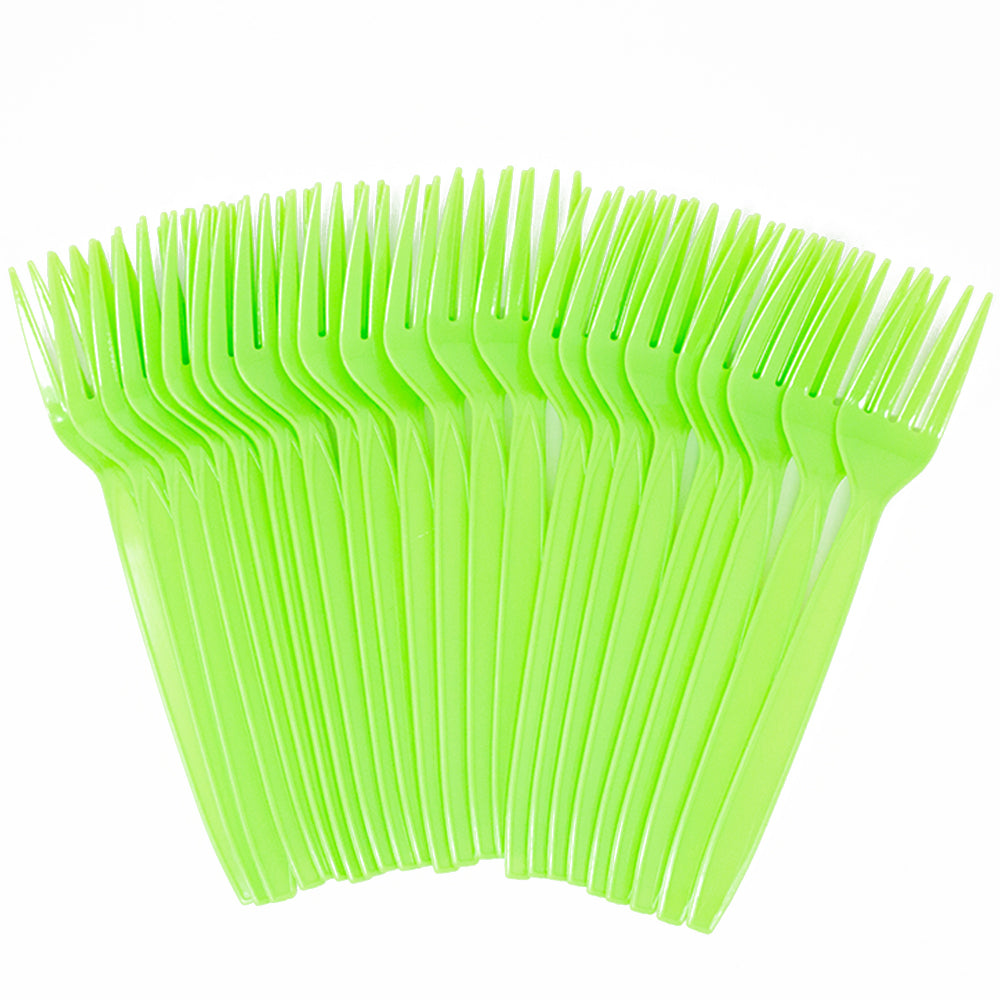 So cute and fun!
These worked out great for my daughter's roller skate party! Everyone loved them and so did she! Super cute and vibrant colors! Would definitely purchase again!
Muy buen producto y rápido su envio
Not worth the money
These look like the picture, but when I received them I couldn't help but feel duped by what I was holding. 18 bucks for a few napkins a few forks and a couple of tiny saucer sized paper plates?! You could get better way cheaper at a party supply store or Walmart honestly. Save your money. These don't offer much but a cute design.
Great product
Very cute and perfect for my party